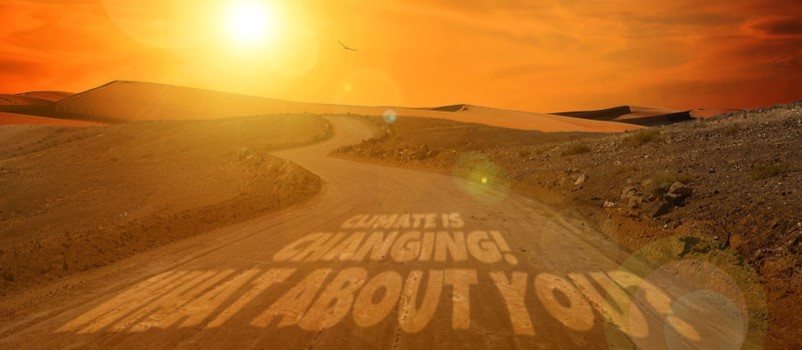 Getting Ahead of the Curve – Climate-related Reporting under TCFD (CFA Society Hong Kong & KPMG Joint Webinar)
CPT/CE Eligibility (A Recognized CPT Provider)

| | |
| --- | --- |
| CPT hour(s) | 1 |
| PL (CE) hour(s) | 1 |
| RBV CPD hour(s) | 1 |
(CODE: 221213LU-CEX)
We are delighted to invite you to join the Asset Management Series webinar co-hosted by CFA Society Hong Kong & KPMG – Getting ahead of the curve – climate-related reporting under TCFD on Tuesday, 13 December 2022.

The local regulators have been at the forefront of local and global efforts to support the development of green and sustainable finance and the transition to a greener economy. Among the most significant developments are the steps the Securities & Futures Commission of Hong Kong ("SFC") is taking towards mandating climate-related disclosures aligned with the Task Force on Climate-related Financial Disclosures (TCFD) framework by 2025.
Key among the updates to the regulatory regime is the requirement for climate-related disclosures, sustainability reporting, and the potential for new carbon market opportunities.
Practical questions for asset managers include: Does your firm have a framework in place to prepare for reporting? Are you keeping accurate records of your own data to ensure you meet the requirements? Is your firm up to date on building an appropriate business model for carbon markets?
In this upcoming webinar, we will explore and discuss the following topics to address the key questions and concerns:
∙ Overview of TCFD requirements and what they mean for asset managers in Hong Kong
∙ How firms should adopt changes to comply with TCFD in respect of the new requirements
∙ Practical approach and solution in getting prepared; and how to prepare for the transition
About the Speakers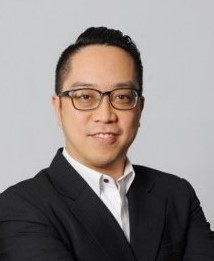 Mr. Angus Choi
Partner
Climate and Sustainability
Hong Kong (SAR)
KPMG China
Angus joins KPMG Advisory in Hong Kong as a Partner under the ESG Advisory pillar. He is a sustainability consultant in Environmental, Social, and Governance consulting, sustainable finance, corporate environmental and social compliance assurance, and climate change.
Angus has over 18 years of experience in the sustainability/ESG consultancy industry, specializing in ESG advisory for LPs/GPs at the entity, fund, and deal levels. Since 2018 he has advised over 15 GPs to establish and integrate an ESG framework into their fund operations, aligning with the Principal of Responsible Investment (PRI). At the deal level, he leads around 100 ESG or EHS due diligence in APAC for both financial and strategic clients every year. At the portfolio company level, Angus leads projects in stewardship and engagement, ESG strategy and KPI setting, materiality assessments, ESG ratings, peer benchmarking, operational improvement, and ESG/climate disclosure.
Angus holds a BSc in Environmental Science from the University of Hong Kong in 2001 and an MSc in Environmental Management from the University of East Anglia in 2002. He has been a Certified ESG Analyst® at the European Federation of Financial Analysts Societies (EFFAS) since 2021.
Mr. Maxim Olliver
Director, Climate Risk & Strategy
KPMG in the UK
Maxim is a Director in the Climate Risk & Strategy team with over 11 years' experience advising Financial Institutions.
Maxim works with his clients on managing climate and nature-related risks and developing strategies to deliver their net zero ambitions.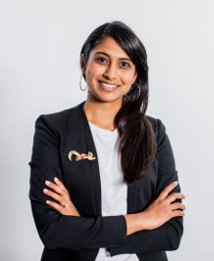 Ms. Ravanya Naidoo
Associate Director
Climate Risk and Strategy
KPMG UK
Ravanya has 10 years of experience in climate change and sustainability spanning management consultancy, corporate, academia and non-profits. Industry experience includes mining, chemicals, financial services, beverages, construction, textiles, cement and telecoms. Most recent past projects include climate advisory support services to a South Africa's largest bank with a particular focus on unpacking physical climate risks for the commercial and retail banking portfolios, TCFD alignment for insurance and asset management and developing group-wide climate training. In broader networks Ravanya, represented the bank in the UNEP-FI Resource efficiency and circular economy working group, co-authoring the publicly available guidance document to assist banks to set resource efficiency targets.
Rating General – Material presented will be basic and of interest to a general audience having no background in the area.
CFA Societies Global Passport Program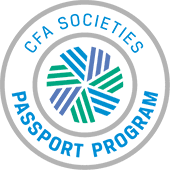 CFA Society Hong Kong has participated in the CFA Societies Global Passport Program which allows CFA society members to enjoy local society member rate at selected events like this luncheon. Members of non-CFA Society Hong Kong CFA Institute societies qualify to attend this event at CFA Society Hong Kong member rates. Please contact CFA Society Hong Kong at events@cfahk.org to register.
Remarks
This Webinar is a complimentary event for all members.
Upon registration on the Zoom platform, each registrant will be given a unique link for each session, please do not share the link with others.
Members will be entitled to receive CPT Attendance Letter at NO extra costs after attending the FULL webinar. Please see below for further details.
To qualify for CPT/CE hours, all participants must attend the full webinar. After the webinar, Society staff will verify participants' check-in and check-out time from the registration system for the purpose of issuing CPT Attendance Letters. No pro-rata credit hours will be awarded.
CFA Societies Global Passport Program Eligible.
The event will be conducted in English.
The webinar link and email confirmation will be sent to registrant upon successful online registration.
A webinar reminder will be sent out 1 day before the event. If you have not received the email confirmation and reminder, it is the delegate's responsibility to contact CFA Society Hong Kong to confirm their place.
The webinar will be conducted on Zoom.
Please log in the webinar link 10 mins in advance of the session start time to allow some time to solve the technical issues (if any) and the webinar will start promptly at 4:30 PM.
For attendance-taking purpose, participants' names and company names (if any) may be given to the speaker of this event.
CFA Society Hong Kong will closely monitor and assess the ongoing situation of COVID-19 in the community. Should there be any changes to the event dates and other arrangements, we will notify participants via SMS and/or email. Notices will also be posted on Society's website. Please stay alert with our notifications.
The event organizers reserve the right to change the format, date or speakers of the event due to unforeseen circumstances without prior notice.
In case of dispute, the decision of CFA Society Hong Kong is final, and no further correspondences will be entertained.
Please note that no request for an attendance letter will be processed after the event date & registration deadline.