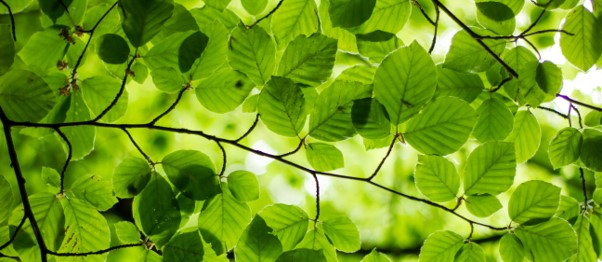 Sustainable Finance: Advocating a Transparent Sustainable Investment Market in an Elevated Environment
CPT/CE Eligibility (A Recognized CPT Provider)

| | |
| --- | --- |
| CPT hour(s) | 1 |
| PL (CE) hour(s) | 1 |
| RBV CPD hour(s) | 1 |
(CODE: 220908LU-CEX)
As we are entering the era of low carbon economy transition, companies are becoming more active than ever to enter relevant commitments because of various reasons such as complying with more stringent regulations and requirements and retaining their positions in the competitive market which may exceed their capacities. Greenwashing has consequently become a phenomenon, which creates challenges for investors to assess and define "green" on their targets. In our last round of discussion, we discussed the benefits, key considerations and opportunities for asset managers to achieve net-zero in the transition to low carbon economy. Ms. Sammy Koo, Partner of Strategy and Transactions, EY Parthenon, Hong Kong and Ms. Elsa Pau, Founder and CEO of BlueOnion, with the addition of Dr. Rajeev Chib, CAO Asia Financial Institutions Sales & Solutions, Citi will continue the sustainable finance dialogue with a focus on illustrating the importance, obstacles and solutions to avoid greenwashing and enhance transparency in the journey of sustainable development.
The speakers will cover the following topics in the webinar:
Sustainable financing and the relevant global trends
Drivers of Sustainable Financing
Impacts of Sustainable Financing on Investment market
Current Hong Kong Sustainable Financing Landscape
Requirements for sustainable financing
The "Greenwashing" obstacle
The Solutions to Enhance Transparency
Market Outlook and the Expected Changes
About the Speakers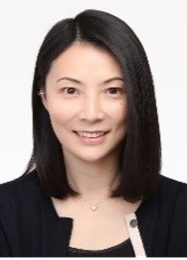 Ms. Sammy Koo is a Partner at EY- Parthenon's Strategy & Transactions team, and has advised multinational clients in various complex cross-border M&A transactions, divestments, debt & capital optimization, raising working capital, refinancing, alternative and sustainability funding. Notably, she has over 22 years of experience at the forefront of business advisory across various jurisdictions in financial feasibility assessment, independent business review, operational improvement, trading resumption of listed companies and distressed M&A in a myriad of industries ranging from financial services, real estate, technology, media & telecommunication, healthcare to the government or regulatory bodies.
Along with the introduction of ESG in the market, Ms Koo has shown a genuine interest and is an active advocator of the same. She focuses on formulating ESG-related strategies and promoting sustainable financing. She has led numerous ESG projects including portfolio climate risk assessment, green capital raising and ESG due diligence to mitigate asset managers' relevant risks and facilitate ESG-focused M&A transactions.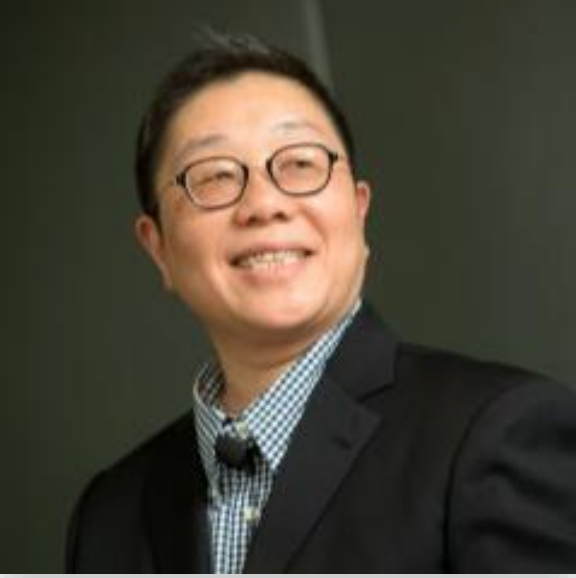 Elsa is a finance industry veteran who focuses on sustainable, responsible, and impact investing. She advocates for investor protection and drives compelling propositions that benefit real change for the finance community. She is the Group CEO and founder of the FinTech portal, BlueOnion. Her latest venture, BlueOnion, promotes responsible investing by exposing the stewardship practices of asset managers, insurers, pension providers, and public companies.
Her mission for BlueOnion is to steer financial services providers on the pathway of ethical practices to address climate change and social injustice, helping investors achieve optimal returns with the highest moral responsibilities.
Before creating BlueOnion, she was the Owner-operator of the 25-year-old publication, Benchmark and a series of Wealth and Asset Management Awards Programs, Forums, and Quality Study operated under the Benchmark brand.
She currently serves as an investment governor of a family office in Asia and a Committee member of the Hong Kong Council of Social Services Development Fund.
Elsa was once named one of Asia's Most Influential Women by AsiaWeek.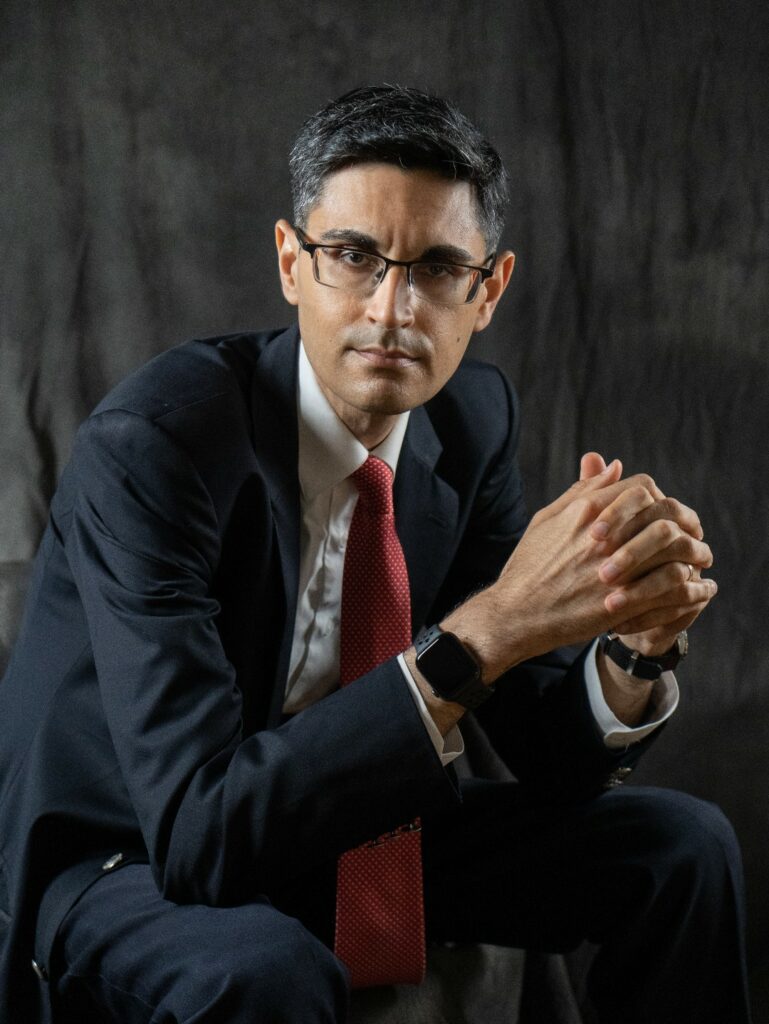 Dr. Chib is a seasoned Capital Markets professional with 27 years international experience with leading banks based in Hong Kong, New York and Toronto. He is the Asia COO – Financial Institutions Sales & Solutions at Citi based in Hong Kong.
Dr. Chib is also passionate about Responsible Finance, ESG, Diversity & Talent. He is engaged with several committees and industry associations including the Co-Chair of the COO Markets committee at ASIFMA; FinTech Association of Hong Kong, Canadian Chamber of Commerce and various ESG and Citi Talent related task forces. He is also involved with several mentorship programs.
Dr. Chib received his Doctorate degree in Business Administration in October 2020 from City University of Hong Kong in Organizational Behaviour and leadership with a focus on the younger generation within Financial Services. He has a MBA (Executive MBA) and a BSc. in Quantitative Economics (with honors) from University of Toronto.
CFA Societies Global Passport Program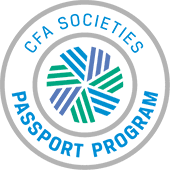 CFA Society Hong Kong has participated in the CFA Societies Global Passport Program which allows CFA society members to enjoy local society member rate at selected events like this luncheon. Members of non-CFA Society Hong Kong CFA Institute societies qualify to attend this event at CFA Society Hong Kong member rates. Please contact CFA Society Hong Kong at events@cfahk.org to register
Terms and Conditions
By registering for this webinar, you are agreeing to the terms and conditions below.
I authorize CFA Society Hong Kong to share my data with Fitch Ratings so that I can receive additional information from Fitch Ratings about products, services, or events that may be of interest to me.
To qualify for CPT/PL hours, all participants must attend the full webinar. After the webinar, Society staff will verify participants' check-in and check-out time from the registration system for the purpose of issuing CPT Attendance Letters. No pro-rata credit hours will be awarded.
The webinar will be conducted on Zoom.
Please log in the webinar link 10 mins in advance of the session start time to allow some time to solve the technical issues (if any).
For attendance-taking purpose, participants' names and company names (if any) may be given to the speaker of this event.
Organisers will closely monitor and assess the ongoing situation of COVID-19 in the community. Should there be any changes to the event dates and other arrangements, we will notify participants by email. Notices will also be posted on our websites. Please stay alert with our notifications.
The event organizers reserve the right to change the format, date or speakers of the event due to unforeseen circumstances without prior notice.
In case of dispute, the decision of the event organisers is final, and no further correspondences will be entertained.