[Member Exclusive Event] Awards Night 2022 (15 November)
EVENT DETAILS
Event Code: 221115N13-AN 
Congratulations to your successful completion of the CFA® Exam in 2021-2022. To honor your achievement, it is our great pleasure to invite you to our Awards Night in the evening of 15 November 2022 (Tuesday). We are thrilled to celebrate this outstanding achievement with you, your family and friends.  Do share this remarkable moment with them by scrolling down for online registration.
We have much pleasure to announce that Mr. Charles Li, Founder and Chairman of Micro Connect (former Chief Executive of HKEX) as our keynote speaker sharing his expertise in financial services and investment industry, leading to the CFA Charter award presentation ceremony officiated by Mr. Nick Pollard, Managing Director of CFA Institute, Asia Pacific.
To honor the presence of new charterholders, you will get
Complimentary personal professional portrait photography  (Download link for digital photos will be distributed after the event)
Additional presentation-sized (8.5" x 11") charter*
Face-to-face networking opportunities with a cross-section of the CFA member community
Event Date: 15 November 2022 (Tuesday)
Event Time: 6:30pm – 9:30pm
Venue: Salon 1-4, Level 3, JW Marriott Hotel Hong Kong (Pacific Place, 88 Queensway, Hong Kong)
Format: Dinner with CFA Charter Award Presentation Ceremony
Dinner Menu: here
Dress Code: Business
Event fee: HK$800 (member); HK$1,000 (guest)
Event Enquiry: member@cfahk.org / 2523 2506
Important note:
Awards Night is a member-exclusive event for active CFA Society Hong Kong members only.
The presentation-sized charter will be exclusively awarded to CFA Charterholders who have earned their charter during the period from 1 November 2021 to 27 October 2022. It is an extra replica, printed on 8.5" x 11" museum quality paper, issued by CFA Institute U.S.
For regular membership applications, CFA Institute may take 7 to 10 business days for the review process.
If your regular membership is activated post 27 October 2022, no presentation-sized charter could be arranged for this event or afterwards.
If you have yet to become a CFA Society Hong Kong member after passing the Level III CFA Exam, please take the last step to join us and attend the Awards Night. Please note that CFA Institute takes around 7 to 10 business days for the membership application review process. 
About the Keynote Speaker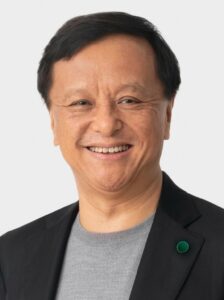 Mr. Charles Li
Founder and Chairman, Micro Connect (Former Chief Executive of HKEX)
About the CFA Charter Presenter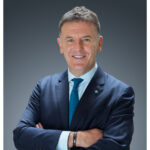 Mr. Nick Pollard
Managing Director, Asia Pacific, CFA Institute
——————————————————————————————————————-
Event policy for Substitutions, Cancellations and No Show applies
All event registration and online payment should be completed by 27 October 2022 (Thursday). Please note that no presentation-sized charter could be arranged after this date.
An email confirmation will be sent upon completion of the online registration.  If you have not received an email confirmation prior to the event commencement, it is the delegates' responsibility to contact the Society staff at member@cfahk.org or by phone on 2523 2506 to confirm the registration.
Due to COVID-19 pandemic, the date or venue of the Dinner is subject to change.  The Society will take all reasonable steps to ensure sufficient advance notice on the changes is given to the participants and all appropriate government guidelines are followed.  If the event is cancelled or has to be rescheduled to a later date due to COVID issues or any unforeseen circumstances, the Society will make full refund to the registrants.
If a registrant requests to cancel the registrations, the request must be made in writing on or before 27 October 2022 (Thursday). Cancellation requests made after 27 October and refund requests for no show on the event date will not be entertained. The Society will confirm acceptance of the cancellation request by email afterwards.  An administration fee HK$200 will be charged for the cancellation of a confirmed enrolment. The net of an administration fee of HK$200/person refund will be made within 4-6 weeks after 15 November 2022 via the original payment route.
Substitutions are allowed.  Please notify the Society staff in writing by email at member@cfahk.org on or before 2 November 2022 (Wednesday) for the changes.  The rate differential for CFA Society Hong Kong members and Guests / Non-members will be charged if the substitute is a non-member. The Society will only confirm the change upon receiving payment of the rate differential on or before 2 November.
If No. 8 Typhoon Signal warning is hoisted on the event day, the event will be cancelled. If the event of cancellation due to bad weather, the event will be rescheduled and event fees will be refunded.
In complying with the Personal Data (Privacy) Ordinance, the information provided here will be accessed only by the Society for the purpose of this Awards Night. Please refer to our Privacy Policy for details.
The whole event will be video-taped for record keeping purpose. Event photos will be posted on the Society's website and social media like Facebook and LinkedIn page. 
The Society will monitor the development of the COVID-19 pandemic closely and review the health and safety measures. Guests will be required to follow safety measures set by the venue, according to laws of the Government of the Hong Kong SAR.
Please wear a mask at any time within hotel areas.  Don't take off your mask except during eating and drinking at the designated areas.
Per the government's latest "Vaccine Pass" arrangement under the Prevention and Control of Disease Ordinance, from 24 February 2022 onwards, all participants attending the Awards Night must:
a. receive three doses of COVID-19 vaccination from 31 May 2022 onwards.
– For recovered persons aged 12 or above, if they have received the second or the third dose vaccine before infection, or are within six months after their recovery, there is no additional vaccination requirement under Vaccine Pass.
– For recovered persons aged 12 or above who recovered more than six months ago and did not receive any vaccine before infection. They need to receive the first vaccine dose in order to use Vaccine Pass.
b. use the "LeaveHomeSafe" mobile application when entering the venue.
c. show your COVID-19 Vaccination Record, either electronic or paper record. Guests who fail to present it cannot enter the hotel unless they fall within the exemption with relevant supporting evidence shown.
d. mark your name on the RAT testing kit as well as the date and time for taking the test.  You shall take a photo of the testing kit and save in your mobile phone for checking when entering the venue.  If you possess a SMS notification containing the negative result of a PCR test, and the SMS was issued within 48 hours preceding your entry into the venue, you shall show it to the venue staff.
No Dinner fee will be refunded to guests who fail to comply with the requirement of the LeaveHomeSafe mobile application and/or COVID-19 vaccination records and/or RAT records.
The exact anti-Covid requirement is subject to the regulation issued by the Government of the Hong Kong SAR covering the date of the event.
The Society reserves the right to change the venue, date or speaker of the event due to any unforeseen circumstances without prior notice.
In case of any dispute, the decision of CFA Society Hong Kong is final, and no further appeal will be entertained. 
No complimentary parking will be arranged at the dinner venue by the Society.