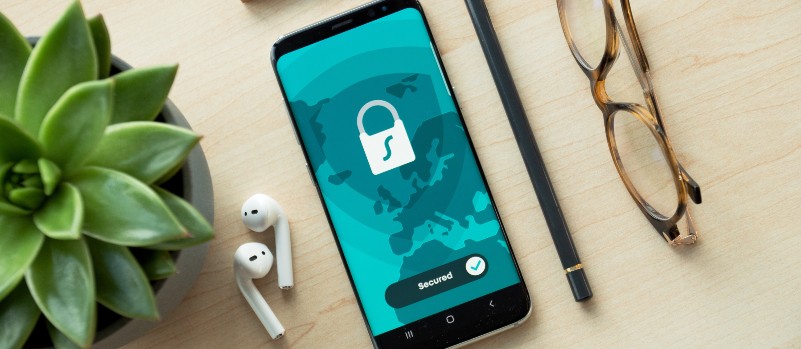 Cybersecurity & ESG – how can we stay safe, enhance protection and governance
CPT/CE Eligibility (A Recognized CPT Provider)

| | |
| --- | --- |
| CPT hour(s) | 1 |
| PL (CE) hour(s) | 1 |
| RBV CPD hour(s) | 1 |
EVENT DETAILS
(CODE: 220228U-CEX)
Cybersecurity is drawing increasing concern for stakeholders as a result of more and more security breaches and cybersecurity attacks. Within financial services, there is a demand for transparency about data protection and confidentiality.
At the same time, FinTech is changing the landscape of FSI and bringing a range of highly innovative products and services to an expanded market of the unbanked and underbanked. Beneath the surface, these innovations are increasing cybersecurity risks in many FSI organisations due to the interconnectedness of the FSI industry. Join us in a conversation on the FinTech Revolution and how cybersecurity plays a crucial role in keeping our FSI ecosystem safe.
About the Speakers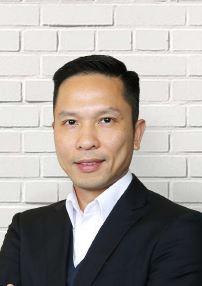 Mr. Wickie Fung
General Manager, Hong Kong and Macau
Palo Alto Networks
Wickie Fung is general manager, Hong Kong, and Macau at Palo Alto Networks. In this role, he is responsible for developing market strategy and helping customers plan and implement robust cybersecurity infrastructure.
With more than 20 years of experience in the technology industry, Wickie has vast knowledge in cybersecurity especially in the area of cloud security and user authentication solutions. He works with customers from a wide range of industries such as finance, healthcare, government and other verticals across the region.
Prior to joining Palo Alto Networks, Wickie was Business Director, Information Protection & Strategic Industrial Solutions for the Asia Pacific and Japan region at Symantec, where he played an instrumental role in helping customers from the banking, healthcare and e-commerce industry plan their cyber security transformation. Other roles held at Symantec were Head of Sales, Symantec Cloud, North Asia and Senior Sales Manager. Wickie started his career at HP.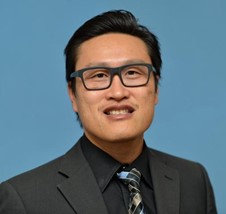 Mr. Ian Lim
Field Chief Security Officer, Asia Pacific
Palo Alto Networks
Ian Lim is field chief security officer for Asia Pacific at Palo Alto Networks. In his role, Ian helps to develop innovative solutions, threat prevention strategies, and risk management frameworks for business executives as well as the wider cybersecurity community.
With over 20 years of dedicated cybersecurity experience, Ian has led global security departments for Fortune 100 companies, deploying defense-in-depth capabilities to thwart advanced attacks. He has cross-industry cybersecurity expertise in the financial, real estate, and healthcare verticals, and has done on-the-ground work in the US, EMEA and APAC. He is also instrumental in developing governance policies and risk frameworks to meet regulatory compliance requirements.
Ian graduated from University of California Irvine (UCI) with a Computer Science and English degree, and is currently an Executive Committee member at his alma mater's Cyber Research Policy Institute. On the publishing front, Ian is the principal author of "Information Security Cost Management" and "Securing Cloud and Mobility", and a guest author in Auerbach's Information Security Management Handbook (required reading for CISSP).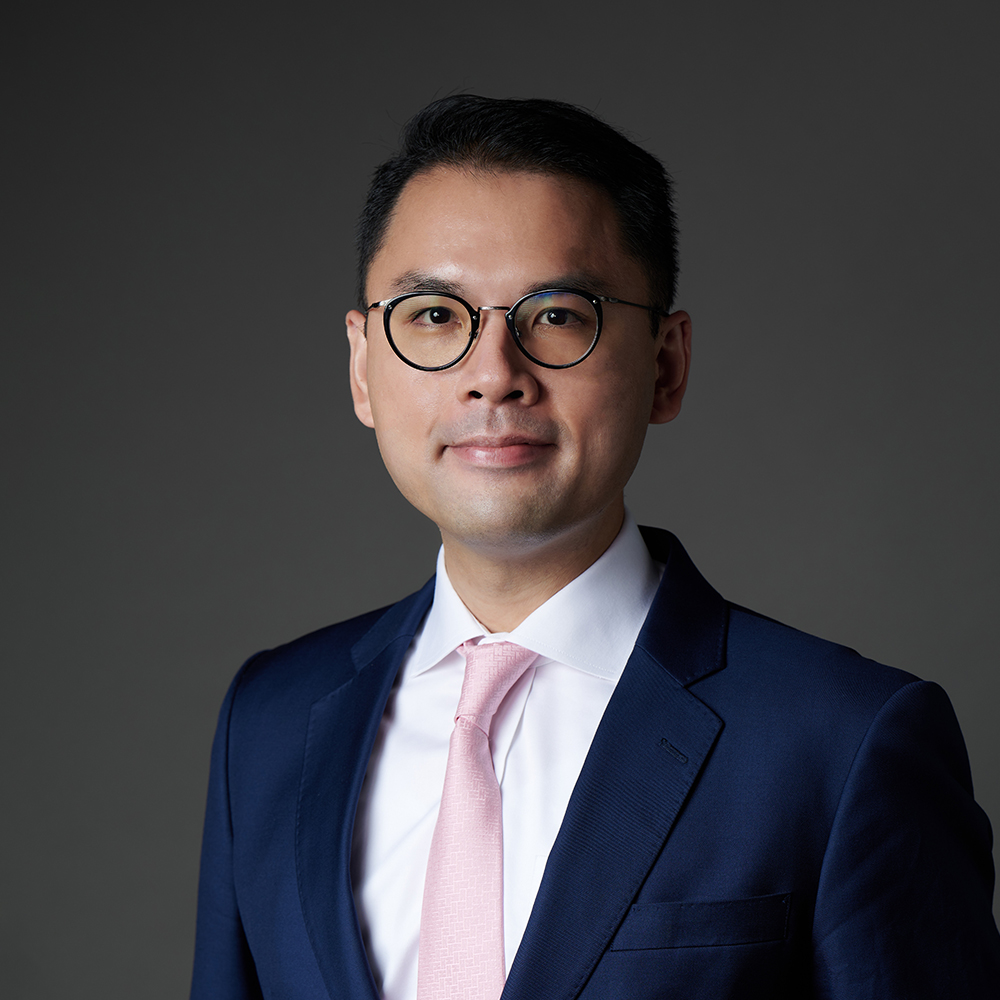 Mr. Adam Wong, CFA
Director, CFA Society Hong Kong
(Moderator)
Adam Wong is currently an Executive Director at a global bank. He was previously an ultra-high-net-worth banker and co-chair of the Asia Advisory Council of JP Morgan Private Bank, and co-founder of JPM running team in Hong Kong.
Wong chairs the Continuing Education Committee. He was co-chair of Member Services Committee and helped establish the Society's running team as well as Mentorship Program. He graduated from the University of Hong Kong with First Class Honours, majoring in Economics and Finance. He is a FRM, as well as an AWS Certified Cloud Practitioner.
Rating General
Material presented will be basic and of interest to a general audience having no background in the area.
—
CFA Societies Global Passport Program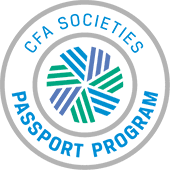 CFA Society Hong Kong has participated in the CFA Societies Global Passport Program which allows CFA society members to enjoy local society member rate at selected events like this luncheon. Members of non-CFA Society Hong Kong CFA Institute societies qualify to attend this event at CFA Society Hong Kong member rates. Please contact CFA Society Hong Kong at event@cfahk.org to register
Other Details:
This Webinar is a complimentary event for all members.
Upon registration on the Zoom platform, each registrant will be given a unique link for each session, please do not share the link with others.
Members will be entitled to receive CPT Attendance Letter at NO extra costs after attending the FULL webinar. Please see below for further details.
To qualify for CPT/CE hours, all participants must attend the full webinar. After the webinar, Society staff will verify participants' check-in and check-out time from the registration system for the purpose of issuing CPT Attendance Letters. No pro-rata credit hours will be awarded.
CFA Societies Global Passport Program Eligible.
The event will be conducted in English.
The webinar link and email confirmation will be sent to registrant upon successful online registration.
A webinar reminder will be sent out 1 day before the event. If you have not received the email confirmation and reminder, it is the delegate's responsibility to contact CFA Society Hong Kong to confirm their place.
The webinar will be conducted on Zoom.
Please log in the webinar link 10 mins in advance of the session start time to allow some time to solve the technical issues (if any) and the webinar will start promptly at 12:30 PM.
For attendance-taking purpose, participants' names and company names (if any) may be given to the speaker of this event.
CFA Society Hong Kong will closely monitor and assess the ongoing situation of COVID-19 in the community. Should there be any changes to the event dates and other arrangements, we will notify participants via SMS and/or email. Notices will also be posted on Society's website. Please stay alert with our notifications.
The event organizers reserve the right to change the format, date or speakers of the event due to unforeseen circumstances without prior notice.
In case of dispute, the decision of CFA Society Hong Kong is final, and no further correspondences will be entertained.
*For Guest/ non-member/ Candidate, $150 is required for the CPT Attendance Letter, please click the box below for CPT attendnace letter. You will be directed to Paypal to complete the order. Please submit your application before the registration deadline (24 Feb).
Please note that no request for an attendance letter will be processed after the event date & registration deadline.