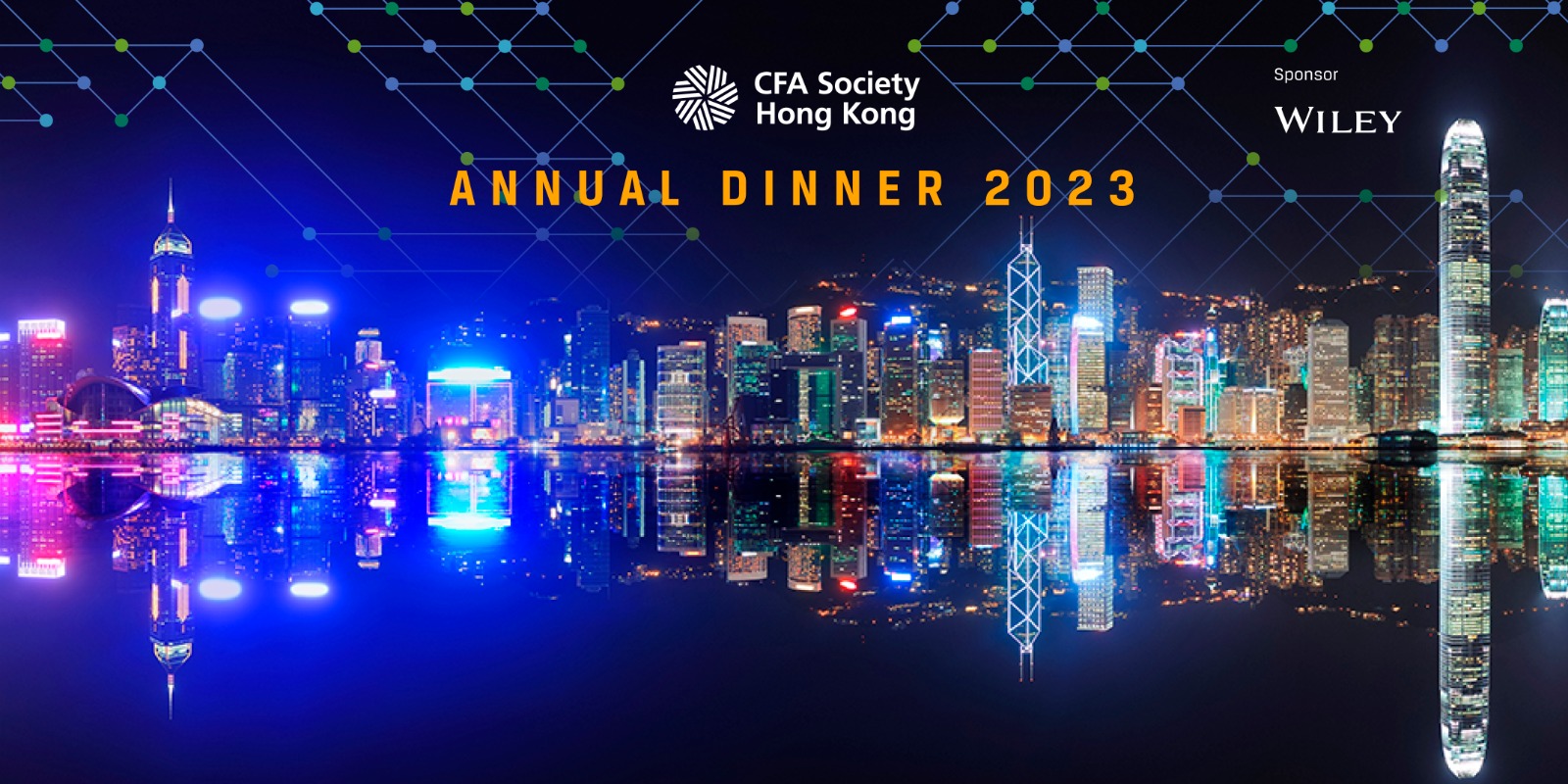 Join us for CFA Society Hong Kong's annual flagship event!
Following on the full-house Gala Dinner in Aug 2022, we would be thrilled by your attendance again at our Annual Dinner 2023.
We look forward to welcoming you for an evening of networking and sharing with our valued members and guests from the investment community.
Date: 20 March 2023 (Monday)
Time: 6:30 – 9:30 pm
Venue: Salon 1-4, JW Marriott Hotel Hong Kong, Pacific Place, 88 Queensway, Hong Kong
Dress Code: Business
Your presence is all that's needed to make this event a memorable one.
Please sign up now and stay tuned for our upcoming events.